Layering like a pro takes skill. Do it right and you look well put together, but do it wrong and you may look bigger than you actually are or your outfit could look like a mess. With the colder weather setting in, it's time to learn a few layering basics that will come in handy this winter. Check out our winter layering guide that will keep you looking stylish even when the temperature drops. Read on for more…
Know your body
This rule applies to more than just layering your outfits right. Knowing your body type and what types of clothes work for you will help you better curate your wardrobe. The right outfits will help you stand out, making your best features more prominent and downplaying the others. Some garments make you look taller, while some make you look slimmer. Some add volume, while others balance out your proportions. Knowing what's what will give you the edge you need to layer well.
Coordinate colours
The more layers you wear, the more likely you'll be dealing with more colours. You can create a monochrome outfit if you want to appear taller than you are. A single colour for your bottom layers also gives you a blank canvas for when you add layers on top.
If you want to mix colours, one of the best winter layering tips is to stick to 2-3 colours and work with different shades, as opposed to different colours.
Try prints & solids
Wearing lots of prints can be intimidating, especially if you're new to them. What prints go with what? How much is too much? It can be difficult to strike the perfect balance between wearing prints and patterns. This is why it's easier to start small. And what better way to experiment with it than for layering in winter fashion? Start with printed accessories or a single printed piece. As you get comfortable with them, add more to the mix.
Also Read: Winter Styling Tips to Layer It Right!
Mix bulky & tight fits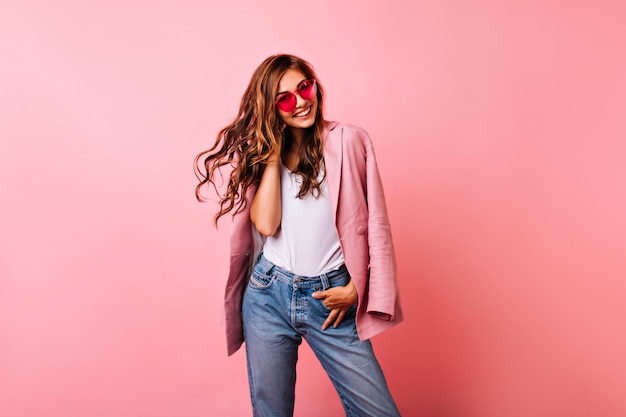 Layering basics in winter is made easier by wearing a mix of loose and tight fits. You don't want to be drowning in your clothes, giving off a sloppy appearance. Here's how you can avoid that! A crop top under a boxy jacket, a tube top under an unbuttoned denim shirt… these are some simple ways you can mix different fits.
Use accessories
Accessories are a big part of how to dress for winter layering. Scarves are a central part of layering for warmth during winter. Belts, on the other hand, can be used to cinch a particularly loose garment while adding colour and texture to your outfit.