Essential oils have been a part of beauty rituals since time immemorial and are now back in the spotlight, with beauty trends being more focused on products that are more natural with minimal chemicals. Essential oils are hypoallergenic, 100% natural, and have a plethora of other benefits beyond giving you youthful, glowing skin. Here are 8 essential oils for beautiful skin you should consider adding to your beauty regimen…
8 Best Essentials Oils For Beautiful Skin
1. Lavender
Essential lavender oil is a potent anti-inflammatory, anti-microbial, anti-bacterial and antioxidant, the many things your skin thrives on. The oil is good for all types of skin, be it oily or dry, flaky or smooth. For those with dry skin, lavender oil can relieve the skin of symptoms like itchiness or flakiness. It also helps with lightening scars and removing excess pigmentation.
2. Tea Tree
Over the last few years, there has been a lot of buzz around tea tree oil to treat acne and blemishes. This is because of its anti-inflammatory and anti-microbial properties. As the oil is drying, it is better to mix it with a moisturiser like coconut oil if you have a more sensitive skin type. As with any essential oil, dilute it before use.
3. Rose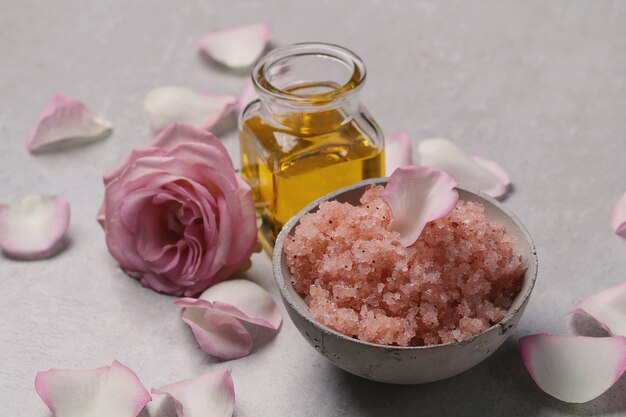 This flower is used in essential oils in two ways – rose petals in rose oil and the fruit and seeds in rosehip oil – both with benefits of their own. Filled with vitamins and minerals, roses have all the right ingredients to nourish your skin. It's also excellent for dry skin, as the fatty-acid rich flower hydrates and moisturises the skin. Its astringent properties make it an effective solution for acne, too, while rosewater can be used as a toner in your daily beauty routine.
4. Lemon
Being an anti-bacterial and antiseptic, lemon is considered to be a good cleanser which is why you find the extract in handwashes and facewashes and even detergents for clothes. It is also an antifungal that may help with skin conditions. If you want to add lemon to your skincare routine, just add a few drops to your face wash or even add a drop or two into your hand before you wash your face.
5. Peppermint
Known for a variety of benefits, peppermint is one of the essential oils for beautiful skin. Peppermint oil stimulates blood flow and promotes better circulation that rejuvenates and revitalises the skin. It is also used as a cooling agent, reducing the effects of sunburn. For acne-prone skin, peppermint regulates the production of sebum, thereby controlling inflammation, acne and blemishes.
6. Rosemary
Another essential oil you will find in various beauty products, the benefits of rosemary for skincare are multifold. One of the main advantages of this oil is that if you're looking for a natural alternative to a moisturiser, rosemary is known to deeply hydrate and nourish the skin from within. The power-packed oil for glowing skin also tightens sagging skin for a firmer, plumper look.
7. Almond
Like rosemary oil, almond oil is a very efficient moisturiser. The fatty acids in this oil help lock in the skin's natural moisture, making it perfect for those with dry skin. Almond oil has a high quantity of vitamins A, E and D and antioxidants that repair and soothe damaged skin, fighting wrinkles, inflammation and ageing.
8. Argan
Loaded with many skin-loving benefits, argan oil, much like almond oil, is an emollient that traps moisture in the skin, not allowing it to become too dry through the day. For this to work, it's always best to apply the argan oil while your skin is still damp. You can also use this oil as a toner by mixing a few drops into your preferred toner before using it.