Whether you're growing out a beard for the first time or are a seasoned owner of a beard, this mini guide will be useful for you. How your beard looks and feels is entirely dependent on how well you care for it. With the right beard care tips, getting the beard you want is closer than you think. Here are some beard grooming tips that will help you grow the beard you have always dreamt of since you were a boy…
1. Match your face shape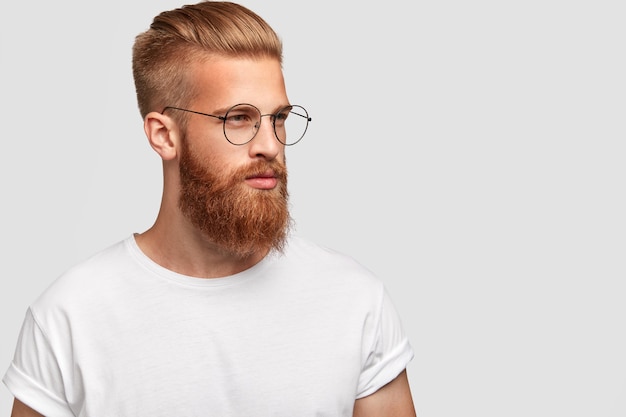 One of the things you should consider when looking up how to grow a great beard is what kind of beard will suit your face shape. Regardless of how good a beard may look in a photo or on a celebrity you idolise, it may not look as good on you. Just the same way a good hairstyle adds to your facial features, the right kind of beard or moustache will bring out your sharp features while hiding the ones you don't want to highlight. There are many guides explaining different face shapes and the types of facial hair that suit them.
2. Know when to trim
Trimming your beard while trying to grow it out may seem counterproductive but cutting off the extras will help more than you know. Trimming it will not only maintain the shape you are trying to achieve but will also stop it from looking unruly or unkempt till it grows out fully. It's a good way to get rid of any damaged hair too.
3. Treat skin/hair problems
Do you struggle with acne or dandruff when you grow out your beard? You're not alone! Beards can cause skin problems caused by oil getting trapped and clogging the pores. But the good news is that you can easily treat these issues with a skincare routine. This is why washing, combing and treating your beard to the right beard care products is necessary. Doing so will not only keep skin and hair problems at bay, but also make your beard look glossier and feel softer.
4. Use beard oil
Although some people claim that beard oil can promote hair growth, there isn't enough evidence to back this up. But it does do a lot of other good things for you. Regular use of beard oil can soften and tame, so the hair looks neater, making it easier to style too. So if you want styling tips for a well groomed beard, you should invest in a beard oil for sure! Beard oil also moisturises the skin underneath. This discourages skin problems like dandruff, acne or dryness that would cause itching.
5. Invest in a beard care kit
If you're a serious beard enthusiast, it couldn't hurt to invest in a proper beard care kit. There are several on the market that include all the products that will help you achieve the perfect well-groomed beard. They usually come with a face wash, beard oil or gel and comb. You can find the right one to suit your needs.
Also Check: 8 Best Beard Care Products For Movember
6. Eat better
Certain vitamins like biotin and niacin are known to promote hair growth. Omega-3 fatty acids, zinc, iron and protein are also necessary for not just good hair growth but also healthier strands. Incorporating healthy fats, lean proteins and green vegetables into your diet will encourage a smooth and strong beard.
7. Wash your beard regularly
One of the easiest beard grooming tips you could follow for a better beard is washing it at least a few times a week. Oil and dirt can clog your pores and irritate your skin and hair. So depending on your skin type, you should wash it regularly to rid your beard of impurities. There are many beard-specific face washes available that will cleanse your skin and hair, while also moisturising and nourishing it.