Face masks. Hair masks. Why not full body masks too? Body masks or scrubs have all the many benefits a facial or hair mask would have. And just like your facial skin, your body skin can use some extra TLC (tender loving care) every once in a while. So if you want to indulge in some self-care this weekend and treat yourself to a day of rest and relaxation, what better way to do that than by making your own body mask?
Read on to know more about DIY body masks for glowing skin…
1. Exfoliate with coffee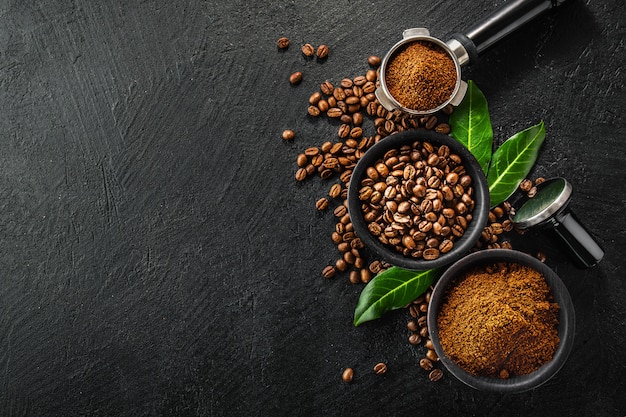 For something quick and easy to put together, the best coffee body scrub recipe is the simplest. Mix half a cup of coffee grounds with a quarter cup of coconut oil. Stir the mixture well, so there aren't any clumps and the consistency is smooth. Gently rub it across your body, avoiding delicate areas like your eyes. Leave it on for at least 5 minutes while it dries and then rinse thoroughly.
2. Lighten with Vitamin C
First, pour half a cup of sugar into a bowl. Squeeze two limes into it, and then add a tablespoon of honey to it. Stir it gently till it has mixed well. To use it, simply rub this mix all over your body, paying closer attention to drier areas like elbows and knees. Let it sit for about 10 minutes before washing it off.
Lime, which is rich in Vitamin C, lightens pigmentation, sun spots and tan and also evens out the skin tone. Sugar is a natural exfoliant that will slough off dead skin, allowing a fresh layer of soft, supple skin to grow. And honey, being an anti-bacterial and moisturiser will nourish your skin and stop any breakouts. This is why this is one of the best DIY body masks!
3. Cure with turmeric
Combine one cup of sugar, a quarter cup of almond oil and two tablespoons of turmeric powder in a bowl. Add about ten drops of an essential oil of your choice – lavender or lemon are great choices for this homemade body mask. Massage this paste on your skin while it's wet. Make sure to rinse your body with warm water to remove the oiliness.
Turmeric has antioxidant, anti-inflammatory and anti-bacterial effects, making this a great DIY body mask for glowing skin. Almond oil is a hydrating ingredient that also soothes the skin, reducing irritation.
4. Heal with sea salt
Another easy-to-make homemade body scrub with a plethora of benefits, this scrub combines sea salt with olive oil. Mix a cup of coarse sea salt with a quarter cup of olive oil. You could also add a few drops of your favourite essential oil if you'd like. Use handfuls of the scrub to rub all over your body in small circular motions. Once you've covered your full body, you can rinse it off. Moisturising your body once you're done rinsing the scrub off is a great tip for using homemade body masks.
Sea salt is a great cleanser that cleans the pores from within, removing any dirt or oil build-up. It also helps with maintaining the natural oil-moisture balance of your skin. This helps by discouraging breakouts and other skin problems. Olive oil is equally beneficial for the skin. It moisturises, cleanses and fights aging signs.
Also Read: Oily Skin: Your skincare routine simplified
5. Detox with strawberry
First, put one cup of frozen strawberries into a blender and grind it fine. You can also crush them with a mortar and pestle. Add a cup of sugar and three-quarters cup of coconut oil to the strawberries and mix well. As with the other homemade body scrubs, you can apply it to your skin and leave it on for 5-10 minutes before washing it off.
Strawberries are high in antioxidant and anti-inflammatory properties that are great for the skin. And not only is it rich in Vitamin C but the salicylic acid present in strawberries helps with acne and blemishes and also hyperpigmentation and dark spots.
6. Soothe with oatmeal
Start off by grinding a cup of oats in the blender. Place it in a bowl and add the other ingredients – one-third cup of coconut oil, one teaspoon of honey and one teaspoon of brown sugar. Mix well till all the ingredients are combined. Apply evenly on your skin (this scrub can be applied to the face, too) and wash off with warm water.
Apart from being an exfoliant, oatmeal relieves skin problems like dryness and itchiness, while honey is a natural anti-bacterial and antiseptic that helps oily skin and acne.
Also Read: How to effectively care for sensitive skin