As with other accessories, the right makeup is part of the many little details that pull your overall outfit together. Not only is it an opportunity to match what you're wearing, it's also a great confidence boost that makes you feel more attractive. So if you're looking for some makeup looks to go with your ethnic wear this festive season, here are 5 festive makeup looks that will take any outfit to the next level…
1. "No makeup" Look
One of the best festive makeup looks for those who like subtle makeup, the "no makeup" look is achieved by creating a natural glow relying on your natural features and skin tone. The first step to nailing this look is prepping your skin. This is where a CC cream comes in handy. It retains your natural complexion but conceals any blemishes or dark spots for a soft and smooth finish. For your eyes, a few dabs of nude eyeshadow and brown eyeliner to highlight your eyes but not make them look over the top. The same applies to your lips too.
2. Smokey Eyes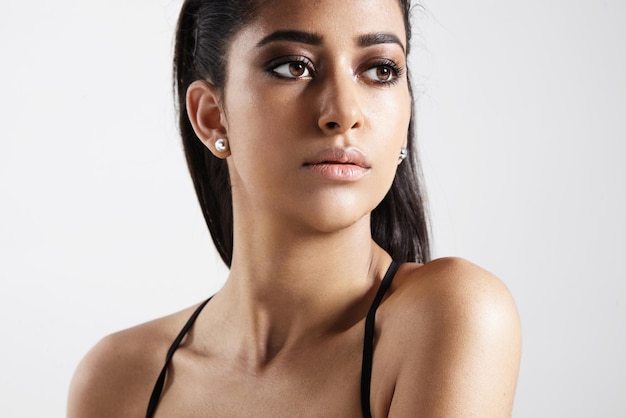 A tried-and-tested makeup look, smokey eyes never fail to impress. If done correctly, they will highlight your eyes, make them look bigger and complement your ethnic wear. The classic smokey eyes look is created with black eyeshadow and liner, but you can enhance it by adding different colours. For example, if you're wearing a green kurta, go for metallic green smokey eyes. Or, if you dare to be bold, pick a contrasting shade!
3. Glitter Makeup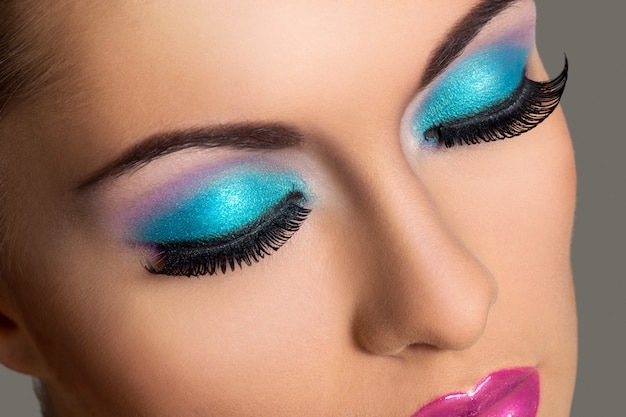 If glamourous Indian festive makeup ideas are for you, then you should try glitter makeup to go with your ethnic wear. You can highlight your eyes or lips separately or do a combination of both if you want to go all out. If sparkly glitter is too much, you can go for a subtle shimmer that can be achieved with metallic eyeshadow shades. The brighter the glitter, the bolder it will look so choose your shades carefully!
4. Retro Bollywood
Why not go vintage this festive season with some retro Bollywood makeup? A few key makeup styles were signature to this time period. The exaggerated cat eyes, extra-long eyelashes and lip liner in a darker shade than your lipstick colour. If you want to go the extra mile, you can pencil in your eyebrows to make them appear darker and also apply a generous amount of blush to your cheeks.
5. Glam Makeup
Go the whole nine yards with a full glam makeup look, one of the most stunning makeup looks to try this festive season. Start off by priming your skin with foundation and concealer. Next, add dramatic eyeliner and eyeshadow to your eyes, highlighting the corners to make them stand out. With a swipe of lipstick in a similar hue and bronzer, you're ready to slay any festive look. Pro tip: Spray some setting mist to keep your makeup intact throughout the day.